Primary Schools
Designed around the primary National Curriculum, the World Rugby Museum's primary learning programme enriches and helps support student learning.
Workshops run for approximately 30-45 minutes. A minimum of 15 students are required to run a workshop.
Workshops (5)
Pricing
Museum & tour
Education Prices
Adult
£23.00

Concession

(Over 60's, adults with a disability)

£19.00

Student

(Full time student 16+)

£19.00
£15.00
Exceptions
Free

Carer (assisting disabled visitor)
1 supervisory adult per 10 children/students
Workshop or seminar (groups 15+ children/students) when booking tour/museum
Tour and Training package incurs an additional fee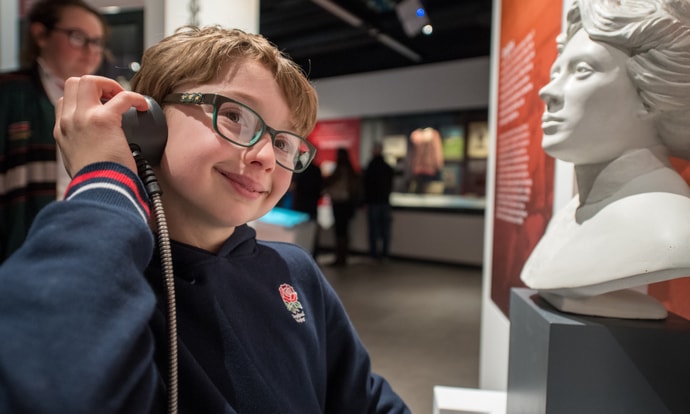 From small or large school trips to bespoke educational visits, you can either book online via the link below to access the educational rates, or if you would like to talk through with a member of the team please enquire below and we'll be happy to help.