Sixth Form / Uni
The World Rugby Museum runs a number of seminars that enrich higher educational studies. The seminar programme covers studies from A Level PE to degrees in Sports Management and Business. Bespoke seminars are available upon request.
A minimum of 15 students are required to run a seminar. Seminars last for approximately 30 minutes.
Workshops (4)
Pricing
The prices displayed are based on visits taking place from 1 April 2023 onwards. For visits before this date there will be a reduced price at checkout.
Museum & tour
Education Prices
Adult
£23.00

Concession

(Over 60's, adults with a disability)

£19.00

Student

(Full time student 16+)

£19.00
£15.00
Exceptions
Free

Carer (assisting disabled visitor)
1 supervisory adult per 10 students
Workshop or seminar (groups 15+ students) when booking tour/museum
Tour and Training package incurs an additional fee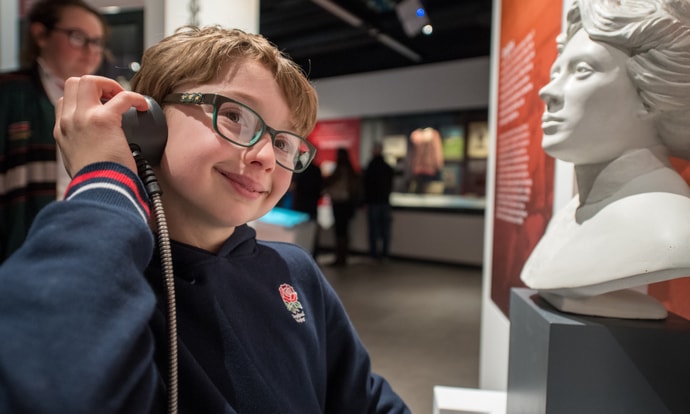 From small or large school trips to bespoke educational visits, you can either book online via the link below to access the educational rates, or if you would like to talk through with a member of the team please enquire below and we'll be happy to help.