From The Vaults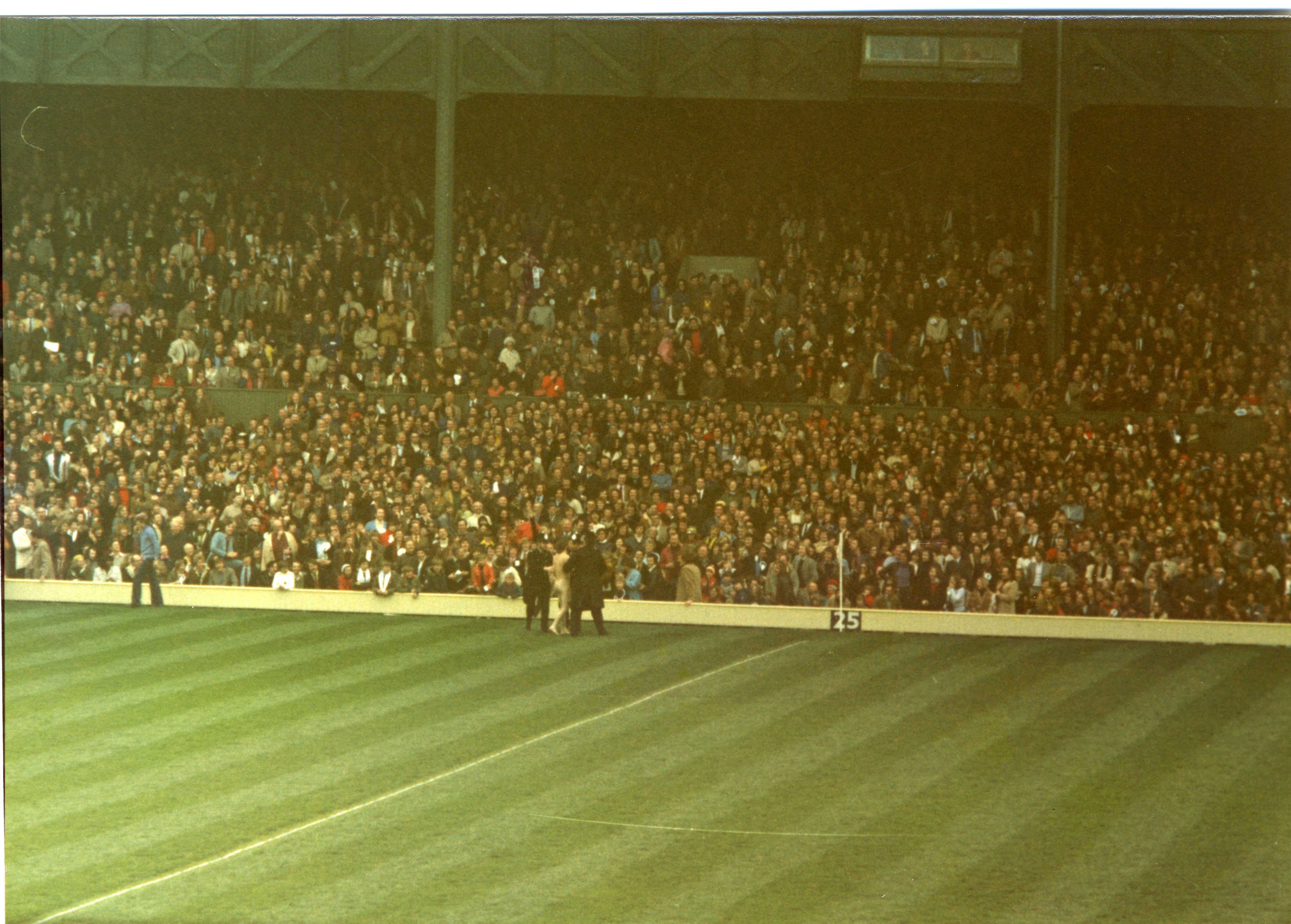 For all the spectacular moments of triumph and despair played out on the Twickenham turf, for some people a selection of the stadium's most memorable moments have been of a rather different variety. The unusual fad of taking off all your clothes and haring around very public spaces took off initially in the 1970s and has continued to this day. Few may be aware, however, that streaking seems to have made its sporting debut at Twickenham.
In 1974 Michael O'Brien, an Australian, was apparently less concerned with a charity match between an England and France XV than he was with winning a drunken £10 bet. Shortly after accepting the bet he was spotted running free along the Twickenham touch-line, with two policemen in hot pursuit. The East Stand, very much enjoying the Benny Hill-like spectacle, burst out laughing when PC Perry, upon apprehending O'Brien, did the honourable thing by shielding his manhood behind his policeman's helmet. O'Brien was taken down to the local station and aptly fined £10 for his part in the disturbance. A subsequent photograph of the incident won 'Photograph of the Year' in Life Magazine. Though O'Brien was the first, he is not the most fondly remembered Twickenham streaker. That accolade lies with a certain Miss Erica Roe. Roe chose half-time in a test-match between England and Australia in 1982 to burst onto the international scene. England captain Bill Beaumont was annoyed to discover that his team-mates were paying no attention to his half-time team-talk when Steve Smith informed him, 'Bill, there's a bird just run on with your bum on her chest!' Miss Roe inspired all sorts of non-rugby related thoughts in the minds of the watching faithful, some of whom are still singing songs and writing poetry about her to this day.
About the Author - The above is an extract from the book Twickenham: Home of England Rugby available from Amazon. Phil McGowan has been a member of the World Rugby Museum team since 2007.