From The Vaults
28 October 2019
PLAYER PROFILE - Georges Jèrôme
As Black History month draws to a close we thought we would share the story of French rugby international Georges Jèrôme.
Born in French Guiana in 1883, a young Georges Jèrôme left his homeland for continental France, where he dedicated much of his adult life to rugby. A lock forward, Jèrôme played for several French clubs, the most successful being Stade Français, with whom he won the Championnat de France in 1903 and was runner-up the following four years. Jèrôme was selected to play in the back row for an uncapped French game against Ireland in 1905, and he captained the 'Blacks' team in France's 'Blacks against Whites' match that same year at Parc des Princes, Paris.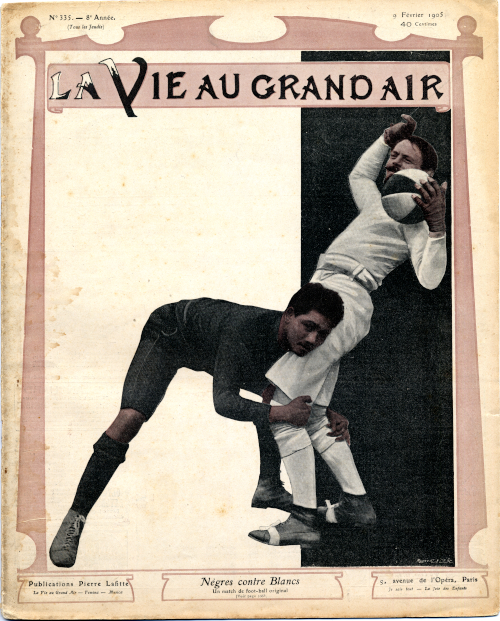 He made his official debut for France on 1st January 1906 against New Zealand's famed 'Originals' side. This game was not only France's first capped international match, but one of the first official
international games to feature non-white players - Georges Jèrôme and André Vergès.
Jèrôme proved his worth on the pitch, scoring a try against a strong All Blacks team. His second and final international took place against England on 22nd March 1906; the same match in which the French unveiled their first tricolour outfit. Following his playing career, Georges Jèrôme dedicated much time to coaching rugby in Périgueux and Villeneuve-sur-Lot and refereeing in the South-West of France.
Jèrôme is honoured in the Rugby Pioneers gallery at the World Rugby Museum.