From The Vaults
15 May 2017
Lest We Forget - Lt. John George Will (Scotland), 25 March 1917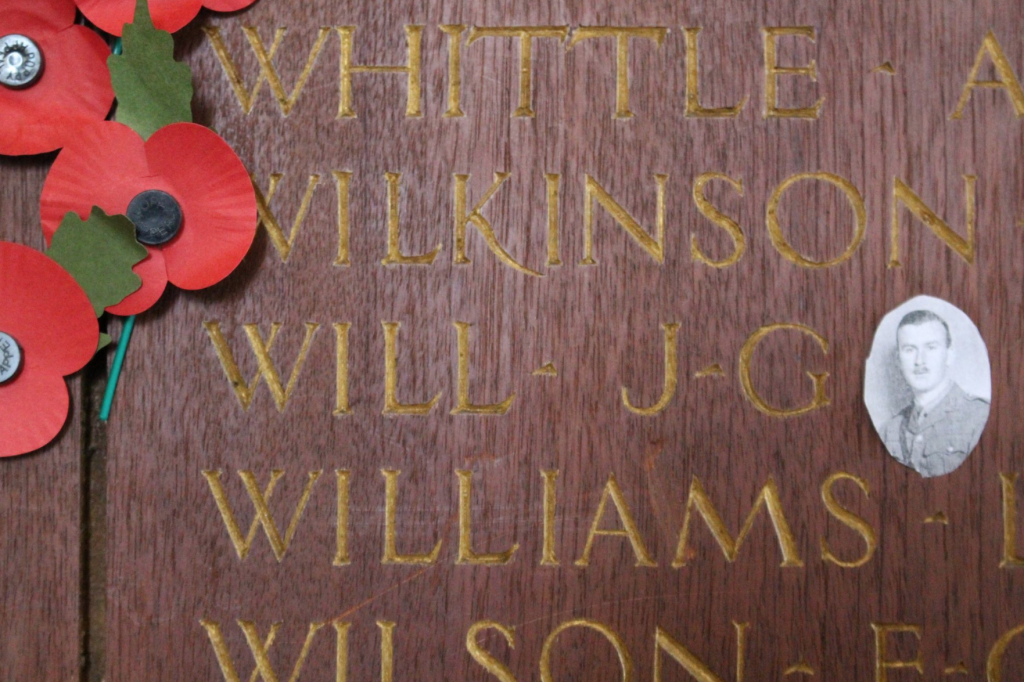 On 25th March 2017 The Old Merchant Taylor Society and Old Merchant Taylor Football Club gathered in the Memorial Garden at the School to commemorate the 100th anniversary of the death of John G. Will who was killed in an air battle over Arras, France, on 25th March 1917 at the age of 24. He joined the Old Merchant Taylors' School in 1905 and quickly established himself as one of the leading sportsmen of his generation. He excelled in athletics and won many titles. He was also a member of the School cricket 1st XI and a member of the rugby 1st XV. On leaving school he went to Cambridge University where he gained 3 blues at rugby and also 7 caps for Scotland (between 1905 and 1911). He also has the distinction of playing in the last Calcutta Cup match before the outbreak of war in 1914. He was described as a fly-half and winger with an electrifying turn of speed earning himself the nickname "the Flying Scotsman". On our arrival at the OMT Society War Memorial Club House, OMT Society President Philip Newfield made some welcoming remarks on behalf of OMT Society. A poppy was then pinned by Gavin Lubczanski (OMTFC 1st XV) onto its Memorial Board, beside John Will's name. Before the OMT 1st XV match against Hitchin started, a wreath was laid on the pitch by Dick Clack (OMTFC) and a minute's silence was observed followed by the playing of the Last Post by Thomas Boyle (MTS pupil). OMT Society President Philip Newfield said in his remarks at The OMT Society Memorial Boards, we not only honoured John Will's memory, but also remembered all the other OMTs named on them who fell before their time in the Great War. "Lest We Forget".
About the Author - Raymond Harrison was a pupil at Old Merchant Taylor between 1953 and 1957. Article published by kind permission of OMT Society, OMTFC, and Merchant Taylors' School.
---
Follow the World Rugby Museum on Facebook, Twitter and Instagram.